iLumaTech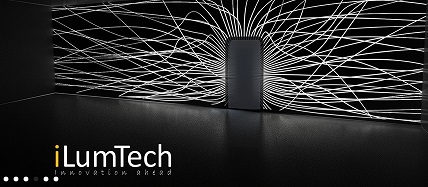 international provider of development of the new luminaires, engineering services and also developer and manufacturer of intelligent electronic and optic solutions.
Manual TW is module with patented current splitter topology for Tunable white control. It is intended to be used in any Tunable white luminaire that fits its operating range (input voltage and output current). You do not need to have DALI installation to control CCT of the lighting fixture.
DALI TW MODULE belongs to iProducts of iLumtech and represents a simple way of CCT control via DALI using standard components – LED driver and DALI controller. But opposed to "classic" approach, where both CCTs can be lit up to 100% leading to overdrive of the fixture causing overlit and overheating, iLumTech approach is using one power source which power is divided to warm or cold branch of the LED light source, thus avoiding all problems and providing nearly constant luminous flux over whole CCT range.
DeeBridge - It is a solution comprising an Ethernet to DALI bridge device and easily operated user interface application. It enables intuitive control of luminaires within a DALI installation via an Ethernet network using a PC, tablet or smartphone. The software runs on Windows, Android and iOS.
DALI 4xRelay is a compatible relay device designed to allow for the independent switching of four devices (luminaires and other) through a DALI interface. Thanks to integrated push button the user can control the relays for testing purposes manually, additionally there are five device status indicator LEDs. The device is housed in a standard DIN-rail mountable box for easy installation in electrical switchboards.
Categories
---
Newest in solarshop.baywa-re.lv